Holy Ground Farm - Charities
Assistance Program for Children
Children are the Future
All over the world there are children sleeping in streets, doorways and under cardboard boxes, surviving by eating leftover food, doing heavy manual labor, selling trinkets, begging and stealing. Children are the future of their country, and of the world.
One step at a time they can be helped to believe in their ability to create a better life for themselves and their community. It is not our goal to change their spiritual beliefs, only to help them realize how wonderful and powerful they are and that they can make a difference
Our assistance benefits organizations in Nepal, and Peru.
Donations can be made to Holy Ground Farm, which is a non-profit tax deductible 501(c)3 organization. Your help can make a difference is so many children's lives. Click the "Donate" link below.
Peace Land Foundation in Kathmandu, Nepal
Holy Ground Farm provides for shelter, food and schooling. In addition financing is provided for teachers for five remote village schools plus food for children at school.
Happiness Colony Orphanage, Nepal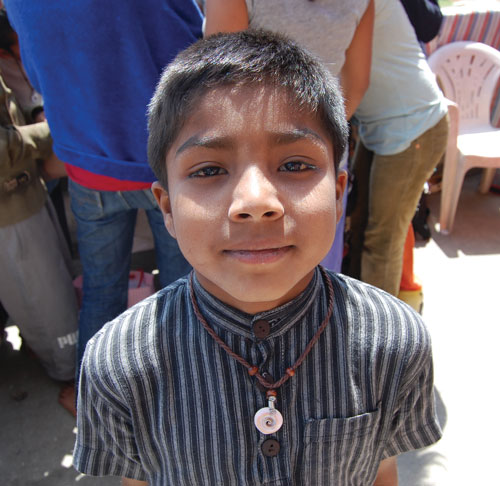 Los Niños Del Inka (LNDI)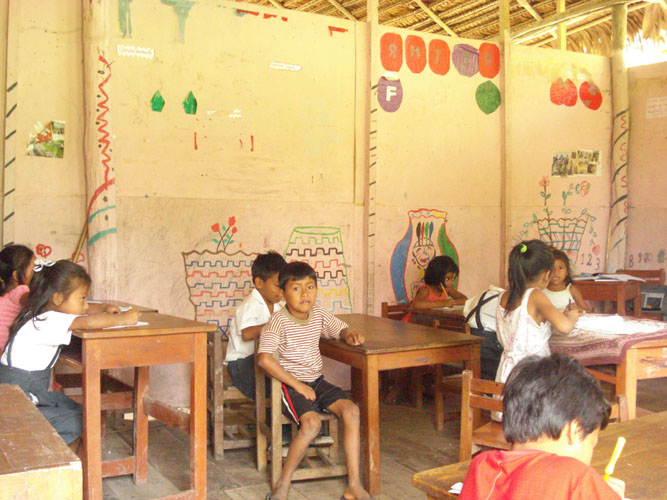 River School - Iquitos, Perú
The River School (public) is located on the other side of the main river that flows through Iquitos and then a half hour walk through the hot jungle. The community that the school serves has neither electricity or drinking water. All consumable supplies (i.e. water, food, etc.) have to be brought here from Iquitos.

All public schools in Peru are run by the Peruvian government.
Naut Highway (Km 39) - Iquitos, Perú
Public School (Rural) - Award Ceremony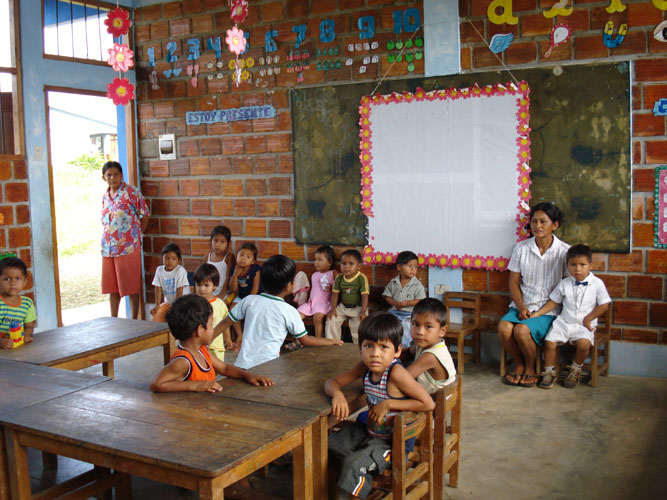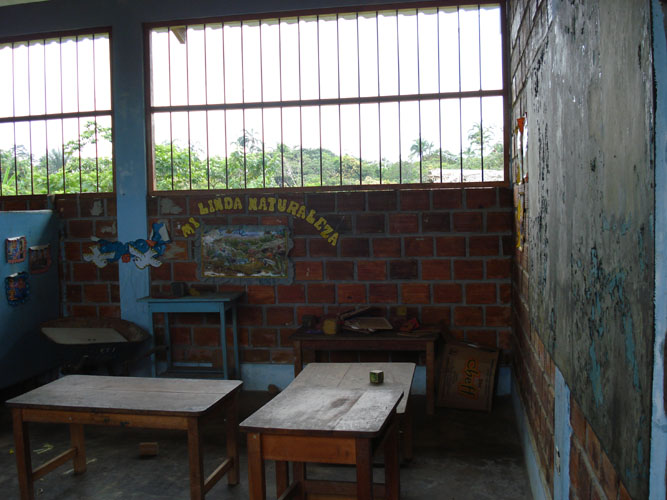 Nauta Highway (Km 65) - Iquitos, Perú
Los Niños de Leo - (The Children of Leon)
Several years ago Leon Jones went on a trip to Peru with some friends. He quickly fell in love with the people and soon returned to Peru. Using his own resources he started a center for children. Winning the respect of the local community, he managed to make an enormous difference, particularly for the children.
The City of Iquitos (see map)
Iquitos is at the mouth of the Amazon River. It is here that many travelers go to book excursions into the jungle. It has a population of over 400,000 people. In the poorer section he ran a day care center for 25 children between the ages of 3 and 5 years old with the help of a retired teacher. The children got two meals a day. This made it possible for their mothers to go out and earn a meager living. Leon organized a volley ball team each year for the older Indian children to help them develop self-esteem. The uniforms were paid for out of Leon's personal funds.

People live in open air houses on stilts (because of flooding problems from the Amazon River) or under tarps. Many have only a dirt floor and one room. Extended families may all share one house.

Unemployment in Iquitos is as high as 50% making supporting a family next to impossible. Many families are unable to support their children. These children are forced to live on the streets, supporting themselves anyway they can.

Donations for helping to support programs for the children may be may be made payable to Holy Ground Farm and are fully tax deductible. All of the money donated will go to assist the children.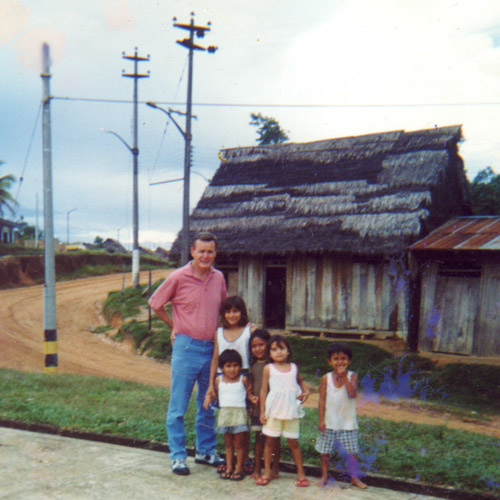 Thank you for your generosity. Our ministry is supported solely by donations. You can give hope to people who otherwise would have none and a smile on the faces of children living in poverty.